Traditional arts training helps students become more focused and self-disciplined, improves their academic efficiency, and ultimately leads to greater achievements in school and in life. Our arts curricula draw from a variety of Western and Eastern traditions, ensuring students are exposed to, understand, and appreciate a wide range of world cultures and classical works.
In our pre-professional ballet program, students train in the Vaganova method. Our classes include Classical Ballet, Pointe, Character & Historical Court Dance, and Performance, drawing from a variety of international styles and folkloric traditions.
Originating in the ancient Imperial courts, classical Chinese dance has developed through the ages, into one of the most comprehensive dance systems in the world. The true beauty of Chinese dance embodies the depths of China's rich cultural history.
The pre-professional music program integrates seamlessly with the outstanding academic environment. Being rooted in classical music, the curriculum comprises of high-level private and ensemble lessons, as well as music theory and composition.
With a focus on solid foundational skill-building, students become well-equipped for professional accomplishment in digital composition, architecture, and other visual arts-related fields. Many High School of the Arts graduates have been accepted into fine arts universities that dominate global rankings.
A great way to get your feet wet in video production and editing, animation, videography, and screenwriting.
An insight into the history and characteristics of traditional Western and Eastern apparel from various eras. They will learn basic costume drafting, textile and color selection, rendering, and costume construction.
Ms. Fengxuan Cao
Dance Teacher
In addition to serving as assistant principal, Ms. Cao teaches dance at High School of the Arts. She graduated from Beijing Dance Academy, the leading dance college in China, in 1997. Before she came to High School of the Arts, she was a choreographer with the Shen Yun Performing Arts Company.
Mr. Mike Lai
Dance Teacher
Mr. Lai graduated from Fei Tian Academy of the Arts in New York, and received a degree in Dance Pedagogy from Fei Tian College. He trained and performed with the world-renowned dance group Shen Yun for 5 years. He is an experienced choreographer and teacher of Classical Chinese Dance.
Ms. Caroline Sercombe
Dance Teacher
Ms. Sercombe obtained a B.F.A. from Fei Tian College. She toured around the world as a principal dancer with Shen Yun for 8 years, and in 2012, she won the bronze award in NTDTV's Classical Chinese Dance competition in the Junior Female Division. She has taught dance for 4 years.
Ms. Alyssa Puleo
Ballet Teacher
Ms. Puleo, a professional dancer and teacher, began her ballet career under Hanna Karacic in Southern California. She earned her Bachelor of Science degree in Dance from the University of Oregon, with a focus in Kinesiology. She has over ten years of teaching experience and specializes in preparatory ballet, folk dance and technique coaching.
Ms. Hayley Bowman
Ballet Teacher
Ms. Bowman originates from Charlotte, North Carolina and came to California to earn her degree in Dance with the Alonzo King LINES Ballet BFA Program at Dominican University of California in 2014. She is a freelance dancer, teacher, creator, and arts administrator in the Bay Area, currently working with Nagata Dance, RoCo Dance, Shawl-Anderson Dance Center, and LINES Dance Center. Hayley has performed for the ka·nei·see \ collective, Katie Scherman + Artists, The MoveMessenger(s), and more. Her work has been presented at Dance Maui, San Francisco Dance Film Festival, San Francisco Movement Arts Festival at Grace Cathedral, ODC Pilot 71 & 72, PUSHfest at ODC Theatre, Shawl-Anderson Dance Center Winter Salon, and the Yerba Buena Gardens Festival.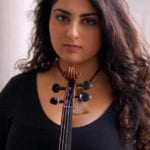 Ms. Ani Bukujian
Music Teacher
Ms. Bukujian received her Bachelor and Master Degrees from The Juilliard School. Currently, she attends the San Francisco Conservatory. She is the winner of numerous musical competitions, including three gold medals at the World Championship of Performing Arts, and first place at the Bach Competition, the ASTA Annual National Solo Competition, and the Pasadena String Festival.
Ms. Christina Simpson
Music Teacher
Ms. Simpson earned a B.A. in History from UC Berkeley, where she served as Principal Violist for the UC Berkeley Symphony Orchestra for four years. Her classroom experience includes teaching English, History, and Music at the School of the Madeleine in Berkeley and the Educational Enrichment Center in Pleasanton as well as coaching chamber music at the College of Marin.
Mr. Matthew DePasquale
Trumpet Teacher
Mr. DePasquale is a talented and experienced trumpeter who also serves as Conducting Apprentice with the Berkeley Community Chorus and Orchestra and Assistant Conductor of the Merced Symphony. He is currently working on obtaining his M.A. from the San Francisco Conservatory of Music.
Mr. Lucas Jensen
Tenor and Bass Trombone teacher
Mr. Jensen received his B.A. in Music from the New England Conservatory. He is an active local bass trombonist that plays in orchestras and chamber groups throughout the Bay Area. He has taught privately and in schools in Mountain View, and worked with the San Francisco Symphony's Education Department through their Adventures in Music Program.
Mr. Evan Kahn
Cello Teacher
Mr. Kahn received his B.A. from Carnegie Mellon University and his M.A. in Chamber Music from the San Francisco Conservatory of Music. He holds principal positions in four orchestras in the Bay area, including the Silicon Valley Symphony and the San Jose opera.
Ms. Erika Miras
French Horn Teacher
Ms. Miras holds degrees from University of Southern California, University of Michigan, and the San Francisco Conservatory of Music. She has performed with many orchestras and currently holds the position of co-principal horn in the Palm Beach Symphony.
Mr. Andrew Barnhart
Saxophone Teacher
Mr. Barnhart received a B.A. in Music from UCLA, where he also earned a minor in Music History, and a Master of Music degree from The Hartt School. He has performed with the Hartford Symphony Orchestra, the San Francisco Wind Ensemble, the Modesto Symphony Orchestra, and the San Francisco Conservatory Orchestra.
Mr. Kenneth Miller
Bass teacher
Mr. Miller is a San Francisco native and graduate of the San Francisco Conservatory of Music. He has many years of performance experience, including with the San Francisco Symphony, the San Francisco Opera, San Jose Symphony, and Philharmonia Baroque orchestras, as well as the Kronos and Turtle Island String Quartets.
Mr. Alden Jenks
Music Theory and Composition Teacher
Mr. Jenks received his B.A. from Yale University and his M.A. from U.C. Berkeley. He has years of teaching experience at the San Francisco Conservatory of Music, the Naropa Institute, and the Golden Gate Philharmonic. Mr. Jenks has composed music in a wide variety of forms, and will be teaching Music Theory and Composition at High School of the Arts.
Ms. Mikako Endo
Music Composition Teacher
Ms. Endo is a talented piano teacher and composer with over twenty years of teaching experience in the US and Japan. She received her B.M. in Music education and Composition from Tokyo Gakugei University and her M.A. from the San Francisco Conservatory of Music. She has composed music for concert performances, computer games, and videos.
Ms. Shannon Wolfe
voice teacher
Shannon Wolfe, soprano, holds a Master of Music degree from the San Francisco Conservatory of Music where she specialized in opera and Baroque chamber music performance. Ms. Wolfe is sought after both as a voice teacher and director of musical theater for kids and teens. She now maintains a private voice studio in San Francisco's Outer Sunset district. An active cabaret performer, Ms. Wolfe delights in the art of singing and storytelling using the Great American Songbook as her muse. She is the creator of numerous solo shows including, Femmes Fatales: A Film Noir cabaret.
Ms. Qiu Yan Hao
Visual Arts Teacher
Ms. Hao studied fashion design at the Fine Arts Department of Hebei University of Science and Technology. Her artistic specialties are Western classical painting, traditional Chinese painting, graphic design, and sculpture. Ms. Hao worked in one of the largest state-run television station in China for many years and has extensive work experience in stage and prop design.
Mr. John de Groot
Media Arts Teacher
Mr. de Groot is an experienced video professional with special expertise in producing, writing and editing broadcast news. He teaches Media Arts at San Francisco High School of the Arts. He received a Bachelor of the Arts degree from UC Davis. Mr. de Groot also does freelance work as a producer and editor.
Ready to join our community?